St. Finians National School, Newcastle, Co. Dublin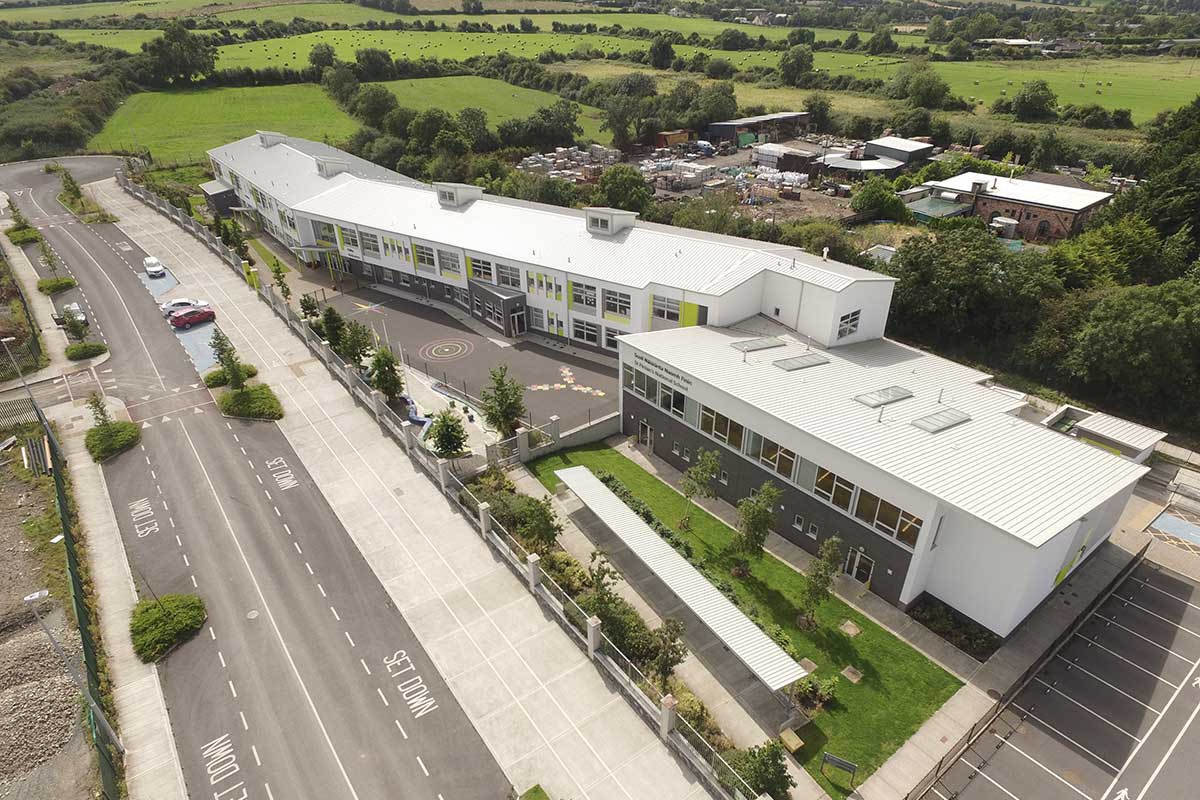 St. Finians National School consists of a 24-classroom primary school with a total floor area 4500m2 that was completed on site in a 38-week period. To achieve the fast-track programme the structural frame was built off-site using a light-weight steel frame system.
The building was constructed with a high emphasis on build quality & durability using an IBA certified Fusion steel framed building system. This system build solution consists of a unique pre-insulated light gauge steel external wall system, which is combined with internal load bearing walls to provide a low carbon structure. The Fusion system is craned into position on-site with extreme efficiency with regard to installation and programme.
The external finish was a combination of pre-coloured acrylic render on cement board combined with eternity wall cladding panels. Stairwell walls, stair flights, landings, plant room walls and lift shaft walls were manufactured off-site from pre-cast concrete. The roofing consisted of insulated Kingspan Kingzip roof panels.
Wherever possible, off-site fabrication of the internal components were used such as pre-hung door sets, internal wall partitions, kitchens, cubicles, and heating pipe work runs.
The site works to the school grounds consisted of the provision of cycle storage spaces, bin store, 3 No. ball courts, secure special play area, landscaping and all other associated site development works. The works also included the provision of car parking spaces, drop-off and pick-up facilities and access road.